Project Date: November 2020
Crown Point Builders
Requirements: Increase traffic, engagement, and overall number of leads coming through digital channels (Facebook & website).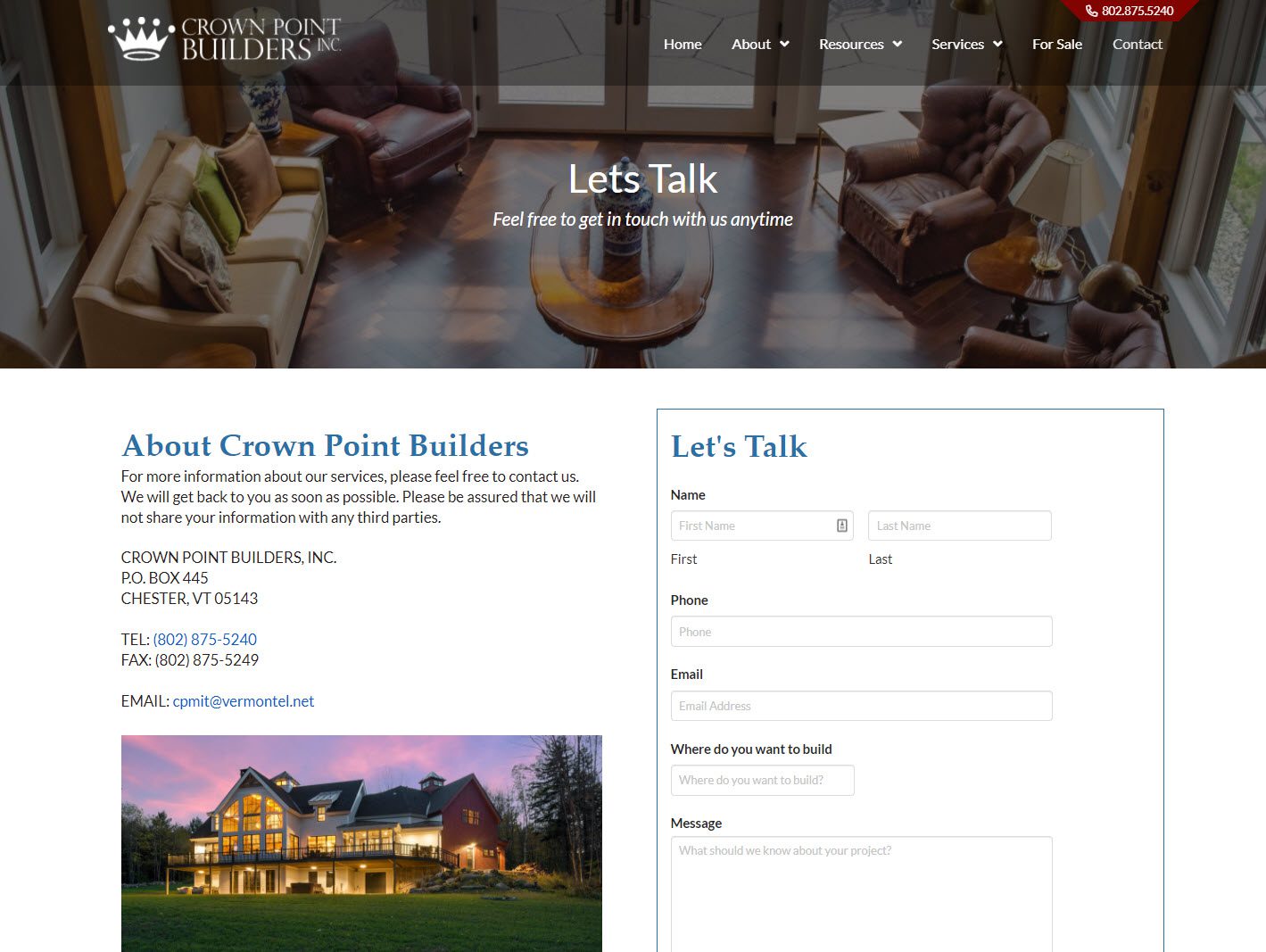 Crown Point Builders is a leader in fine residential construction in the Southern Vermont area and wanted to increase their online presence and marketing efforts. The Indelible team took a multifaceted approach to make this happen, incorporating the talents of our entire team and bringing in New Leaf Creative to level up the design even further! Here's what we accomplished:
Created PPC campaigns with custom targeted landing pages, exceeding annual target for leads by roughly 2X
Developed content marketing campaign with videos, blogs, and case studies – increased organic monthly traffic by ~1400%
Redesigned website to reflect current work and cleaner UX, reducing bounce rate by ~30%
Managed social media & leveraged new website to increase Facebook following by ~425%
---
Content Marketing
Custom Development
Digital Marketing Strategy
Graphic Design
PPC Advertising
Web Development
---
Crown Point Builders, Inc.
Ready to Get Started?
Just send us a quick message and we'll get in touch as soon as we can. We'd love to meet you!
Ready to Start Your Own Project?
Every project starts with a
discovery meeting
where we collaborate together to define the goals, constraints, and next steps for your web project. Fill out the form below to get started!