Project Date: December 2020
Gallery at the VAULT
Requirements: Build an e-commerce site to help a local non-profit art gallery continue to compete during COVID restrictions and appeal to new markets.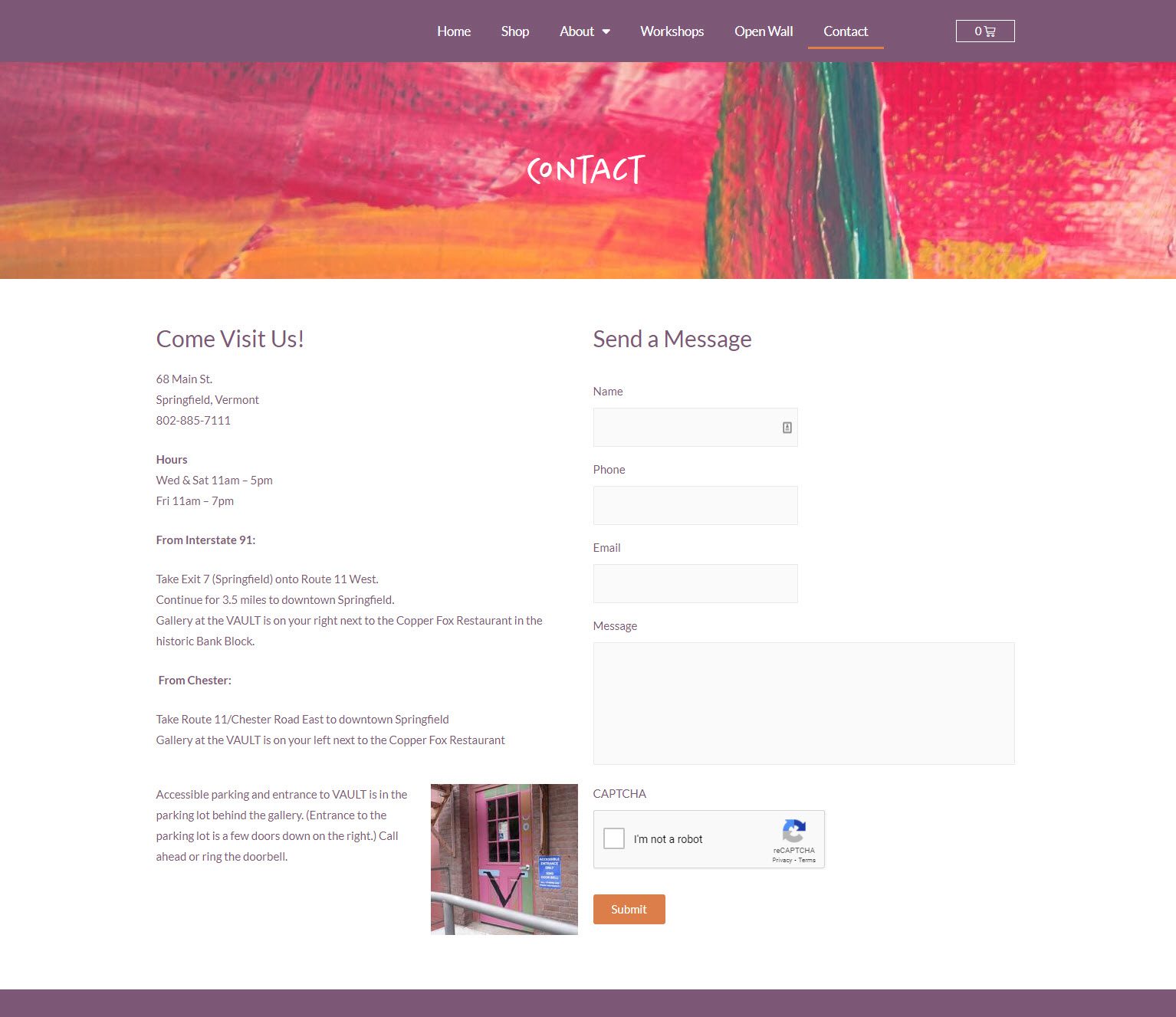 Driven by a need to compete during a holiday season when foot traffic was scant and tourism was non-existent, we developed a competitive e-commerce site so the Gallery at the VAULT could continue to reach customers. The board especially wanted to reach a newer, younger demographic.
We worked with New Leaf Creative to create a design that would appeal to the new market, then the Indelible team tackled the development, including a few key pieces:
Developed an integration with the Eventbrite API for automatic event imports without the need to compromise look and feel
Created a system for easily managing and displaying the 100+ artists that are members of the VAULT
Set up an e-commerce platform within the site, complete with automated schema for generating rich snippets on Google search results
---
Custom Development
Graphic Design
SEO Optimiztion
Web Development
Ready to Get Started?
Just send us a quick message and we'll get in touch as soon as we can. We'd love to meet you!
Ready to Start Your Own Project?
Every project starts with a
discovery meeting
where we collaborate together to define the goals, constraints, and next steps for your web project. Fill out the form below to get started!