AI for Nonprofits: Write Personalized Fundraising Letters that Resonate with Donors.
In today's digital age, nonprofits rely on effective communication strategies to amplify their impact and garner support for their causes. Crafting personalized fundraising letters that resonate with donors is crucial, but it can be challenging. Fortunately, artificial intelligence (AI) can refine this process. AI-powered writing tools enable nonprofits to create magnetic letters that drive successful campaigns, offering benefits such as attention-grabbing headlines and well-structured content. This article explores the potential impact of AI on fundraising letter writing, highlighting its capabilities and potential advantages for nonprofits in enhancing communication, strengthening donor relationships, and making a more significant difference in their communities..
Nonprofit writing challenges: Fundraising Letters
Crafting effective fundraising letters poses several challenges for nonprofit organizations. They must skillfully narrate their story, strike a delicate balance in soliciting funds, and ensure their letters are composed with finesse, aiming to captivate readers and elicit a persuasive response.
Clarity:

Writing a clear and concise letter that captures the reader's attention. Fundraising letters are often long and wordy, which can make them difficult to read and understand. It's important to write a letter that is clear, concise, and easy to follow.

Emphasizing donations needs:

Making a strong case for why the nonprofit needs the money. Donors want to know how their money will be used and how it will make a difference. It's important to make a strong case for why your nonprofit needs the money and how it will be used to help those you serve.

Personalizing the letter to the reader:

Fundraising letters are more effective when they are personalized to the reader. This means addressing the reader by name, using language that they can relate to, and sharing stories that will resonate with them.

Asking for a specific amount:

Don't be afraid to ask for a specific amount of money in your fundraising letter. This will help donors know how much their donation will mean to your nonprofit.

Call to Action:

Closing the letter with a call to action. Tell donors what you want them to do, whether it's making a donation, volunteering their time, or spreading the word about your cause.
The benefits of using AI to write a fundraising letter to potential donors
In addition to helping non profits address the above challenges, AI-powered writing assistants can also save nonprofits time and money through reducing the process of writing and editing fundraising letters, which frees up staff to focus on other tasks.
Increased accuracy:

AI writing assistants can help to ensure that fundraising letters are free of errors, which can improve the credibility of the nonprofit and increase the chances of donors giving.

Improved targeting:

AI writing assistants can use data analysis to target fundraising letters to specific donors who are more likely to be interested in the nonprofit's cause. This can help to improve the response rate of fundraising letters.

Automated follow-up:

AI writing assistants can automate the process of sending follow-up emails to donors who have not yet made a donation. This can help to increase the number of donations that nonprofits receive.

Efficient writing tasks:

AI writing assistants can automate many of the time-consuming tasks involved in writing fundraising letters, such as researching donors, drafting letters, and editing. This can free up staff to focus on other important tasks, such as fundraising and donor relations.
Fundraising letter writing structure: AI writing assistants can be programmed to follow a specific fundraising letter writing structure, which can help to ensure that letters are well-organized and persuasive. This can improve the chances of donors giving.
Getting Started with AI
To maximize the potential of AI in crafting fundraising letters, nonprofit organizations must dedicate time to pinpointing areas where AI can contribute. They should experiment with different AI tools and choose the best personal option. It is essential to prioritize ethical considerations and acknowledge the inherent limitations of AI. This article will assume that these steps have already happened. If not, we recommend referring to the following article for further guidance and information.
AI for Nonprofits: How AI Can Help Nonprofits Write Content That Connects with Donors and Drives Results
How to Write a Compelling Fundraising Letter
A compelling fundraising letter includes a solid introduction that grabs the reader's attention, a clear explanation of your organization's mission and impact, engaging stories about those you serve, a demonstration of the power of donations, simple instructions for giving, and a heartfelt thank you to the donor.
Read about the 6 key elements for writing a compelling fundraising letter.
Here is how to use AI to complete a fundraising letter:
In this exercise, I will use a fictional nonprofit organization, its goals, and a made-up donor persona to provide detailed instructions to AI writing tools to generate and refine a fundraising letter. Once the AI has generated the letter, I will transfer the content to a separate document for further refinement and editing. Finally, I will present the final version of the letter as evidence of the process
In order to save space on this article I will be shortening the informational text provided to Bard, but will leave the full instructional text intact.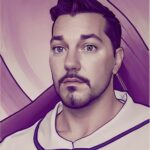 Read this information about my nonprofit before I give the next set of instructions.
(I then provided the mission statement, vision, and goals of the organization)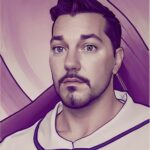 Please read this process before I move into our next instructions
Solid Introduction:Start with a strong intro…
Share your Mission: Explain your mission and why…
Share a Story: Tell a story about the people you…
Share the power of donations: Explain how your donor's gift…
Provide Clear and Simple Instructions: Make it easy for the…
Say Thank You: Thank the donor for their consideration…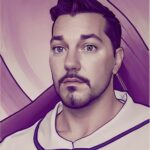 Please read this information about a potential donor before I provide further instructions.
Maria Rodriguez

55-year-old Latina community advocate

Retired with a moderate income

Lives in Los Angeles

Passionate about social justice and fighting for the rights of the wrongfully convicted

Interested in organizations that provide legal support and resources to help individuals rebuild their lives after being released from prison

May have limited financial resources, but is committed to making a difference

Ideal candidate for community outreach initiatives by the Stone Foundation

Engagement Potential

Partner with local organizations that work with minority communities

Host educational events and workshops that raise awareness about wrongful convictions

Share personal stories and testimonials that showcase the Foundation's impact

In summary, Maria Rodriguez is a valuable potential donor for the Stone Foundation. She is passionate about the cause and has the potential to be actively engaged in the Foundation's work.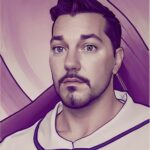 Using all the provided details, please write a Fundraising letter to Maria.
How Did the AI Do?
In all, I think the AI did an great job with the fundraising letter. Of course, there are a few things we should tweak and add to make it more impactful, including addressing the absence of a specific donation amount. Naturally I'd want to replace references to "Bard" with my own name as well. So, before we would send out the final letter, I would make that change and potentially add more personal touches.
Delve Deeper Here
In the following articles, we will explore how to use AI writing tools for common nonprofit applications:
AI for Nonprofits:

How AI Can Help Nonprofits Write Content That Connects with Donors and Drives Results

Digital marketing:

AI writing tools can help nonprofits to create effective digital marketing content, such as blog posts, social media posts, and email campaigns.

Grant applications:

AI writing tools can help nonprofits to write compelling grant applications that will increase their chances of success.
Artificial intelligence could revolutionize writing personalized fundraising letters that resonate with donors. AI-powered writing assistants can offer many benefits to nonprofits, such as saving money, enhancing accuracy, improving targeting, and streamlining writing tasks. By leveraging AI, nonprofits can strengthen their communication efforts, build stronger donor relationships, and ultimately significantly impact their communities.
Should You Use AI to Write a Fundraising Letter?
Of course, it is essential to prioritize ethical considerations and acknowledge the limitations of AI. However, when used responsibly, AI can be a powerful tool for nonprofits to achieve their goals.
Other articles explore the vast potential of AI for nonprofit applications.
How are nonprofits using AI and ChatGPT? The focus is on the donor dollars:
This article showcases how nonprofits use AI to improve their operations and fundraising. 
The Power of AI for Good: How Nonprofits Can Harness Technology to Change the World
This article highlights how AI is utilized in nonprofit organizations to address social issues and improve the quality of life.
It's Time For AI To Improve Nonprofit Performance:
The article explores the potential of conversational AI, specifically ChatGPT, in improving nonprofit performance.